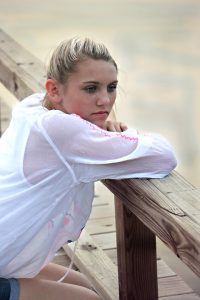 Many people suffer from depression, however only a relative few realise this at the time. There are justifiable reasons for this.
You're busy focusing on jobs, money, house work, shopping, children, and all of life's challenges. Mental well being is often pushed into the background.
However the effects of depression can be devastating.
Depression impairs sleep and causes break downs in relationships. It increases the chance of risky behaviours such as drugs and alcohol addiction. Depression can lead to self harming and even suicide.
Depression can drastically impair your quality of life. So it should be taken seriously.
Once you've identified that you're depressed, then you can start doing something about it.
Below is a depression self assessment questionnaire, created by the National Health Service of Great Britain. It's a guide only and is not intended to replace visiting a Doctor. If you feel that you might be depressed, then please seek professional medical advice…
Please SHARE This Tool With Anyone You Feel Might Benefit From It