There are surprisingly few books on the market about hypnosis from the perspective of a prospective user. That is why it was refreshing to read 'Hypnosis Audios – What They Are and How They Can Help You Make Positive Changes In Your Life' by Bob Collier.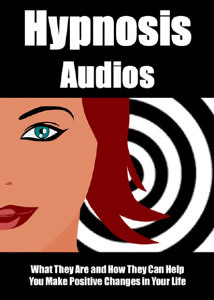 If you are new to the world of hypnosis then you will have many questions. What is hypnosis? How does hypnosis work? What exactly can it help you with? This book answers all those questions and more in a well researched yet concise book that is a little over 80 pages. This makes it the perfect length to read through in an hour or two whilst making up your mind whether hypnosis is right for you or not.
Bob mixes in fact-based research with his own experiences to give the reader a greater insight into what to look for when it comes to looking for the best hypnosis audios online. One of the strengths of this book is that it teaches you how to think critically. You are taught to look for evidence, reviews and samples that you can try for free. This is good advice not just where it comes to hypnosis but for many aspects of life.
The book is also extremely easy to read thanks to the simple and clear language used. The author is not out to bedazzle you with his vocabulary, he just wants to help you learn more about hypnosis. That's not to say that some of the concepts aren't somewhat complicated in nature (we are dealing with the human mind, after all) just that care has been taken to make these concepts as easy to understand as possible.
The Hypnosis Audios eBook is available from www.hypnosisaudios.info for $7.95 in PDF format and is well worth checking out more if you wish to learn more about hypnosis and how it can help you.